The Premiere Marketing & Michigan Web Design Company
Award Winning Design Company
MICHIGAN WEB DESIGN COMPANY
Digital Designs is a Michigan web design company , digital marketing agency, graphic design and video editing firm mixed into a blender of creative juices, that produce results that no other firm can.
Our creative designers, programmers and marketing experts are result driven with proven results. 
We just don't take your money and throw together a template that hundreds or thousands of other people have already. We will create a website, graphic design or marketing strategy that is tailored fit for your business and with our proven methodology, we make you stand out from the rest! 
There are many Michigan web design companies and just as many graphic design and marketing companies in Michigan too.  So what is the difference between them and us?
Our design philosophy is unlike any company in Michigan and that is the fuel that drives every single process in our company.  We don't mindlessly design your website, branding or marketing.  We lean on over 74 years of team experience in this industry to drive the revenue of your company and brand to levels you have not seen before.
I personally GUARANTEE we will get your company results…
Founder – Digital Designs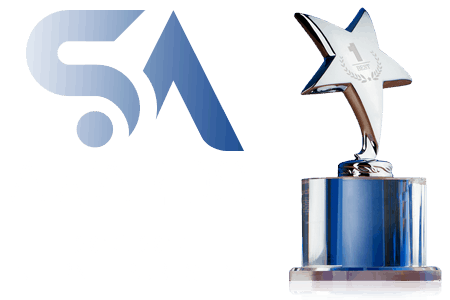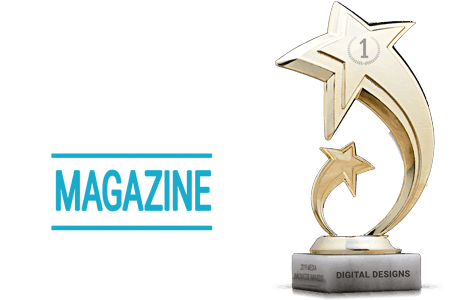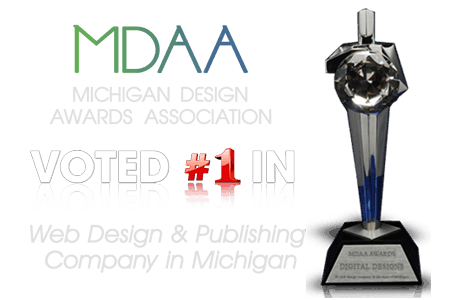 We are only as good as our clients say we are.
Digital Designs takes great pride in the fact that we have the highest customer satisfaction ratings of any company in Michigan. We plan to always keep that rating by treating our customers right.
Digital Designs has handled our website design, literature and marketing for almost 10 years and they are nothing short of AMAZING! They have taken our business to a level never before seen without them. They are truly our most valuable business partner.
Been working with Digital Designs for years and they have done everything from building me multiple sites to doing my print material and designing my truck wraps. If you really want QUALITY....try Digital Designs. You wont be disappointed.
We just went live with our new and greatly improved website created by Digital Designs. This is the second site they created for us and as much as we liked the first one, we LOVE the second one even more. They are very professional and extremely creative.
One of the best companies I have worked with. Extremely talented and knowledgeable about the field. I would definitely recommend them to anyone looking for design assistance. Give them a call, you will not be disappointed. It was a pleasure working with them from start to finish!
We have been working with Digital Designs for over a year now and continue to be impressed. First of all, the designs are outstanding, but they are also quick to meet our deadlines and work within our budget. They have always been very professional to work with.
This is our third website with Digital Designs. They stay current and create very user friendly sites. They also give me the option to manage my content on my own. I definitely recommend them.
Digital Designs created not only an awesome website, but the business cards and marketing materials I needed to be successful in my play set business. Everyone who sees my business cards can't help but exclaim how amazing they look.
I've been a client of Digital Designs for years. Owning multiple companies, they are the first source I turn to for logos, business cards and brochures. Every website that they have created has been simply top notch. Digital Designs is hands-down the best in this industry.
Akron (Ohio)
Albuquerque (New Mexico)
Alpena
Ann Arbor
Atlanta (Georgia)
Auburn Hills
Austin (Texas)
Battle Creek
Bay City
Birmingham
Bloomfield Hills
Boston (Massachusetts)
Brighton
Canton
Charlotte (North Carolina)
Chicago (Illinois)
Clarkston
Cleveland (Ohio)
Clinton Township
Commerce Township
Dallas (Texas)
Dearborn
Denver (Colorado)
Detroit
East Lansing
Farmington Hills
Ferndale
Flint
Florence (Texas)
Fort Collins (Colorado)
Grand Rapids
Hartland
Hazel Park
Hiroshima (Japan)
Houghton
Howell
Huntington Woods
Indianapolis (Indiana)
Jersey City (New Jersey)
Kalamazoo
Laguna (Philippines)
Lake Orion
Lansing
Las Vegas (Nevada)
Livonia
Limón (Puerto Limón)
Los Angeles (California)
Madison Heights
Marquette
Miami (Florida)
Midland
Milford
Milwaukee (Wisconsin)
Minneapolis (Minnesota)
Mount Clemens
Mount Pleasant
Nashville (Tennessee)
New Orleans (Louisiana)
New York (New York)
Novi
Oak Park
Okemos
Orlando (Florida)
Pakistan
Petosky
Philadelphia (Pennsylvania)
Phoenix (Arizona)
Pontiac
Portland (Oregon)
Punjab  (Pakistan)
Qatar (Middle East)
Rochester Hills
Royal Oak
Saginaw
San Diego (California)
San Francisco (California)
Seattle (Washington)
Sierra Leone (West Africa)
St. Clair Shores
St. Louis (Missouri)
Southfield
Sterling Heights
Taylor
Traverse City
Troy
Warren
Waterford
West Bloomfield
Westland
DIGITAL DESIGNS IS THE LEADER IN MICHIGAN
Digital Designs' service area is not limited to any city, state or country.  The list above is just an example of some of the cities in Michigan we have clients in. As a true international company we have listed a few of the place around the world in which we have clients. 
We'd love to hear from you
Digital Designs loves its clients and we are always available to speak to you.  Unlike most people in our industry, we see our clients as partners not just people who pay us.  We look forward to speaking with you soon!