next level website design!
Coops Iron Works is known as the best gym in the Tri-City area, but their website did not represent them that way. 
CHALLENGE
Just a year ago Coop's hired another web design company in their area to design a new website. Well, that didn't turn out to well for them.  Their so-called new website was very stale, with a simple design and really did not convey the cutting-edge world-class gym that Coop's Iron Works has become.
SOLUTION
This is where Digital Designs comes in. We worked with Coop's and came up with the perfect mix of in-your-face design and yet keeping a clean user experience for the user.
EXECUTION
The execution of the design of this website shows a flawless approach of doing things different and making our clients stand out.
The design of this website is a one-off,  you will not see another site with this style and that is what it's all about! Web design companies say they will make you stand out, but their sites looks no different than any others. Digital Designs GUARANTEES your website will look and perform on an entirely different level from the competition.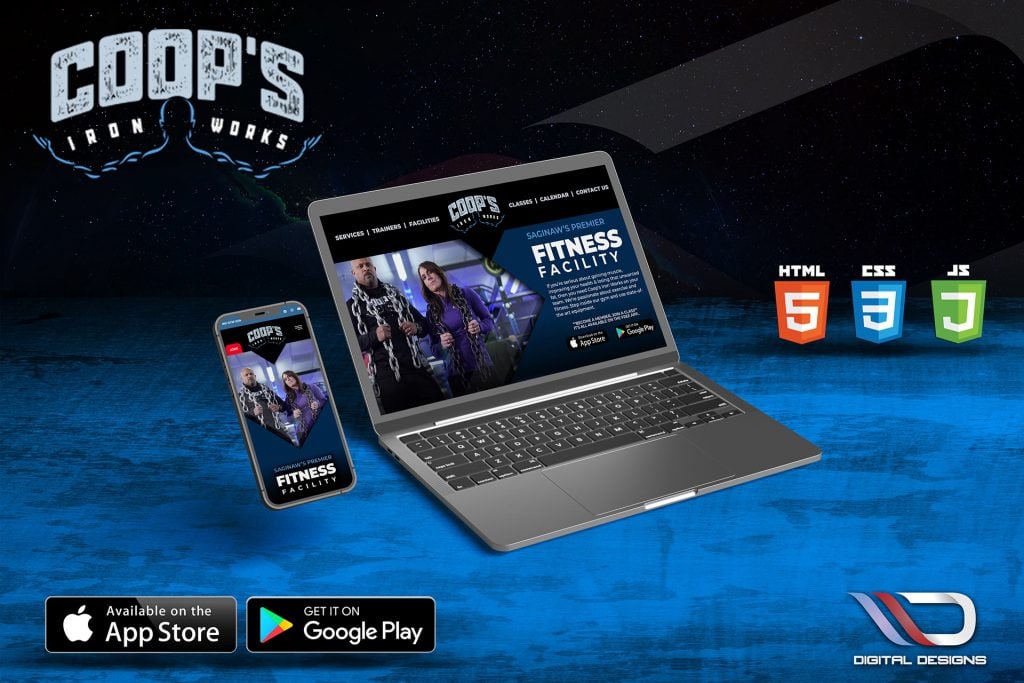 CONCLUSION
This website has placed Coops Iron Works on another level with it's competition! It just goes to show having the right company and team that listens and researches your industry before anything is designed, will deliver a phenomenal website design that authentically and honestly represents your brand.  
Don't settle for friends, family, and the neighborhood web designer or so called marketer. 
Just like everything, there are levels to success and Digital Designs team has the skills to elevate you to the top.
DIGITAL DESIGNS HAS A PROVEN RECORD OF SUCCESS
Digital Designs hasa proven record for 13+ years of being able to rank websites for our clients. If you want real results contact the best marketing company in Michigan. We will work with you to help you dominate your competitors.