We are excited to announce the newly redesigned Digital Designs website!  With months of design and creative juice concepts flowing through the staff, this website is one that catches your attention immediately!
The graphics utilize our unique design style with tasteful animations, the words are big and bold to go with the theme throughout the website and navigation of the website is easy to use and features our proprietary menu system.
One of the many objectives is to give the viewers all the information about our products and services with ease.
 Digital Designs is a Saginaw, Michigan based company tailored to help businesses grow with unique website design, creative graphic design and strategic marketing strategies.  In 2007, one man's vision for creating designs unlike any other company came to be. 
Digital Designs was formed and to date the company has helped over 1,000 companies with their web design, marketing and graphic design needs.  We have been voted as Michigan's #1 web design company! Digital Designs has won several awards over the years: S.A. Award for Internet Publishing, CV Magazine Innovator Award and the MDAA Award for #1 Web Design & Publishing Company in Michigan.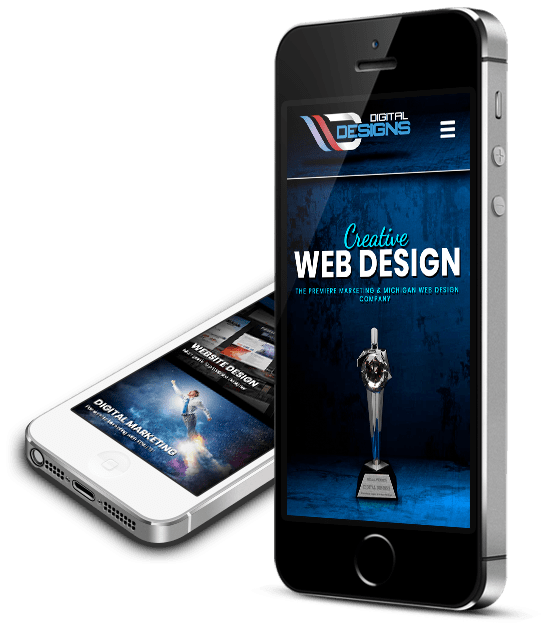 Being a Michigan web design company, we have the knowledge and skills to help design a website that is fostered around your industry, company and vision. Our marketing experts work with the design staff to promote cross branding within each project.  It's highly important that our staff work together and with each of our customers to build the best website, marketing strategies and graphics each company desires.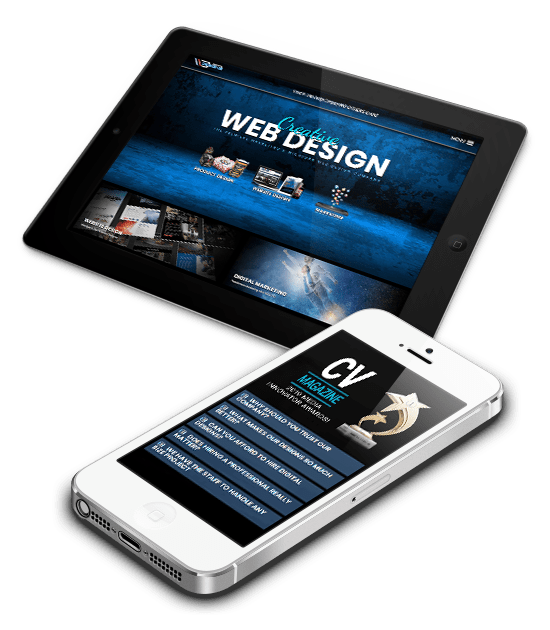 Digital Designs works with companies literally all over the world utilizing web design, graphic design and marketing expertise to help build companies from startups to small scale businesses to large businesses.  No matter the size of your company, we have what it takes to help your company grow and meet the goals and expectations set. We know how important the first impression of a company's website is, that is why we design custom websites for each client.  Our success is only as great as the clients we work with and how they perform. Being a leader in Michigan for web design and marketing is a feat that is only due to our clients building their companies up and allowing us to work with them year in and year out.  We are only as good as our clients say we are!  
We design with a purpose to convert our clients viewers into customers.  When someone comes to a website, they are looking for something in particular to your business.  It's our job to learn your company, industry and what your customers needs are to help service the individuals and businesses you serve.  Our designs are eccentric and geared towards the companies we work with. Being masters of our craft, we have found that listening to our customers and knowing what design will best suit their needs is important.  We don't mindlessly design, which in turn gives us an advantage over our competition. Our staff has over 74 years of experience that affords us the capacity to allow our customers the ability to thrive in Michigan and around the globe.  Click here to view our web design portfolio. 
There are hundreds if not thousands of web design companies in Michigan, so how do we stand out?  Our longevity in the industry has proven we are a company that focuses on what our clients needs are.  Our creativity and drive to be ahead of the ever changing world of technology has given Digital Designs the edge on other web design companies in Michigan and around the world.  Our staff challenges itself on a regular basis to learn new techniques, research trends, analyze the metrics of the technical game and be a step ahead of our competition. When we meet with our clients to go over the details of a project, we first listen to what they need for their company to be successful and to drive their company to the next level.  We never want to design anything for a company that they will not enjoy. One of our missions is to always have a satisfied customer and to gain referrals from them. When a customer is happy, they talk with their friends, family and colleagues…those are the best customers to have. Click here to view our graphic design portfolio. 
One of the biggest pieces to our puzzle is our marketing.  We have professionals that are experts in the fields of social media marketing, Google adwords, branding and search engine optimization (SEO).  When we work with a client, it's important we focus on their brand and ensure their logo and vision for their company is carried through each piece of design.  We cross brand our clients company's into not just the web design and graphic design, but into the marketing campaigns. We want your customers to know your business wherever they see it.  Our experts analyze your companies metrics and pinpoint exactly what keywords are best suited for your companies ad campaigns and SEO needs. When we design marketing tools for businesses we put together a strategic plan that will help aid your business for the long haul, not a short term fix.  Social media marketing is a huge platform that our marketing team is well tuned into. Our staff is multilayered to design marketing tools for the social platforms and to help with blogging for your business. Some companies say, "What is blogging?" We explain the process to the clients and educate them on what a blog is and how important it is for their company.  Our strong marketing team is built to not just design a campaign, but to content write and help clients with their blogging needs. With SEO, we want your company to be on the first page of Google when someone searches for your products or services. The experts at Digital Designs work hand in hand with our customers to help them achieve their goals and be as successful as they want to be.  For us, the sky's the limit! 
Digital Designs paved the way for Michigan, pioneering web design companies for Michigan.  Even back when we opened shop, our designers could see that the world of websites would be critical for businesses.  The one man that had a vision for success and helping drive businesses to new heights, was a visionary that saw exactly the web technologies we use today.  He built a team of professionals that helped guide the way of the Michigan web design community. His vision was to create designs that no other companies could produce, unique designs that grab the attention of not just our customers, but their customers too.  Being a Michigan web design company, we not only want successful results for our Michigan based clients, we want them for all our clientele around the globe! What are you waiting for, contact us today for a free consultation!
DIGITAL DESIGNS HAS A PROVEN RECORD OF SUCCESS
Digital Designs knows that if you give us a chance to help your business, you will not regret it. We have proven for almost 15 years that we are the best web design company in Michigan and create graphic design and marketing solutions that truly get RESULTS!