Saginaw, MI – Locally owned Digital Designs announced today that it has finished development of its new website effective June 9, 2014 at www.digitaldesigns1.net. Company officials are planning on hiring a new graphic designer and computer programmer to fulfill the heavy demand for their top quality website designs.
Digital Designs website is in the process of being a business marketing portal. Digital Designs blog (www.digitaldesigns1.net/blog) over the course of the next 3 months is going to house many free resources that will help small to large businesses with their marketing strategies.
Digital Designs feels that their blog will be the only place businesses will need to turn to learn about search engine optimization, website design, graphic design and internet marketing strategies.
More information is expected to be released August 1, 2014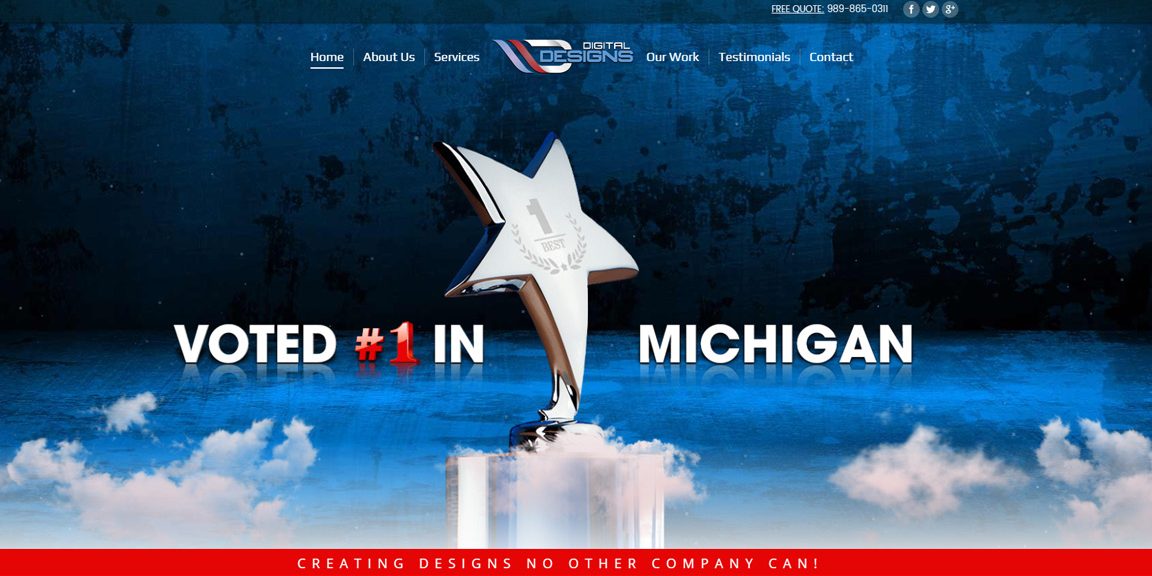 Digital Designs was created by one of the nations leading web and graphic designers. His vision was to provide creative design and marketing solutions that are unmatched by anyone in the industry.
What started as one man's vision has blossomed into a full service Web Design, Graphic Design and Marketing powerhouse.
Digital Designs opened its doors in Saginaw Michigan in 2008. Digital Designs saw that most web design companies did not have the expertise in marketing that businesses require. Digital Designs goal it to provide their customers with top quality website design but also creating effective marketing strategies that help them build their business.
Digital Designs management brings experience in web design, graphic design and marketing skills to elevate your business image and create solutions that are smart and effective. We are unique in that we employ marketing experts along with the brightest minds in design and computer programming. This allows us to do what no other web and design company can.
DIGITAL DESIGNS HAS A PROVEN RECORD OF SUCCESS
Digital Designs knows that if you give us a chance to help your business, you will not regret it. We have proven for almost 15 years that we are the best web design company in Michigan and create graphic design and marketing solutions that truly get RESULTS!