ABOUT OUR CLIENT: USIT is a Michigan-based company established in 1996, headquartered in Livonia, MI. USIT specializes in custom by-product management to ensure cost and volume reductions for your facilities.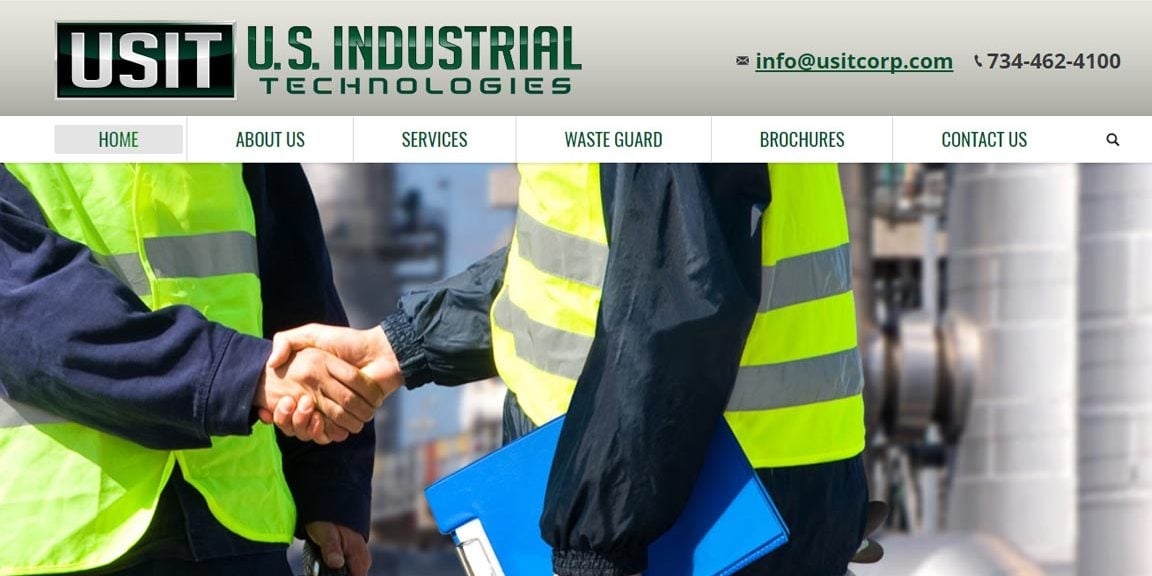 Project Scope: Redesign website.

Design Status: Homepage rendering below approved

Programming Status: COMPLETE!!
View Completed Website: http://www.usitcorp.com
DIGITAL DESIGNS HAS A PROVEN RECORD OF SUCCESS
Digital Designs knows that if you give us a chance to help your business, you will not regret it. We have proven for almost 15 years that we are the best web design company in Michigan and create graphic design and marketing solutions that truly get RESULTS!