ABOUT OUR CLIENT:  Mr. Steam Carpet Cleaning uses the hot water extraction carpet cleaning technique. This technique is recommended by the majority of carpet manufacturers and eliminates all residues to keep your carpets looking beautiful over a long period of time. We will not charge you for any additional spotting or will not upsell you on a product that does not suit your needs.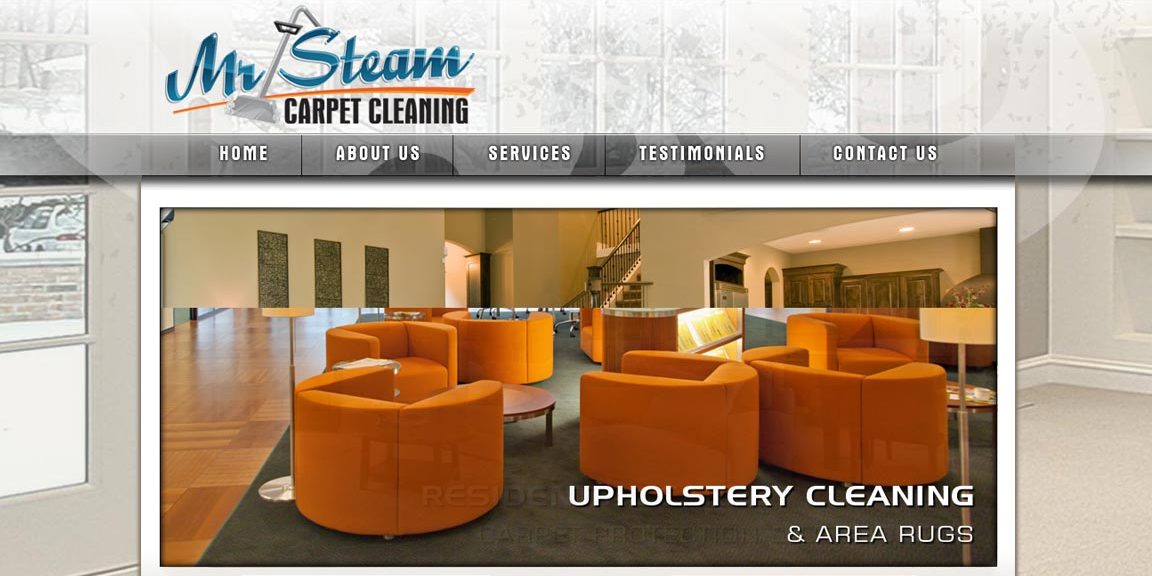 Project Scope: Design a website that makes this small company bigger and better than their competition.

Programming Status: COMPLETE!!
View Completed Website: http://mistersteam.net
DIGITAL DESIGNS HAS A PROVEN RECORD OF SUCCESS
Digital Designs knows that if you give us a chance to help your business, you will not regret it. We have proven for almost 15 years that we are the best web design company in Michigan and create graphic design and marketing solutions that truly get RESULTS!