ABOUT OUR CLIENT: Tuscola County's concept of "One Court of Justice" was introduced in 1963 by Article VI, Section 1 of the Michigan Constitution.  Under this principle the judicial system functions as an integrated unit consisting of one supreme court, one court of appeals, one trial court (known as the Circuit Court), and several trial courts of limited jurisdiction.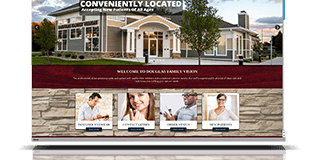 Project Scope: Redesign website and implement a community interactive website with live chat interaction and processing forms. This website will reinvent the way the county provides services for the community.

BEFORE & AFTER PICTURES:

                                                        BEFORE DIGITAL DESIGNS
                                      AFTER DIGITAL DESIGNS – APPROVED RENDERING

Programming Status: Under development, with renderings approved
DIGITAL DESIGNS HAS A PROVEN RECORD OF SUCCESS
Digital Designs knows that if you give us a chance to help your business, you will not regret it. We have proven for almost 15 years that we are the best web design company in Michigan and create graphic design and marketing solutions that truly get RESULTS!