Yes it's true…
We have been voted the #1 web design company in Michigan for the third year in a row by the MDAA. This year was even more special because they opened the voting to the public, so not only our peers but the public voted us #1.
All the staff at Digital Designs would like to thank you all for voting for us. The competition is getting tougher each year, and that makes us step up our game every year to come up with new and creative was to stand out and make our clients stand out as well.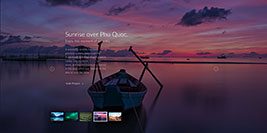 We have had some amazing success stories this year. One of our clients increase their business by over 2 million dollars since they started working with us to re brand and market their business. It's not always that we get recognized for doing this, but in this case the customer have given us 100% credit stated "What you did alone has increased our business so much we do not even know how to thank you." They thanked for sure I won't tell you what they did for each member of our team that worked for them, but it was very generous. Success stories like these are what make us work all hours of the night coming up with solutions that work and are different. You can count on us to keep up the hard work and to always be on the cutting edge of design and marketing…
DIGITAL DESIGNS HAS A PROVEN RECORD OF SUCCESS
Digital Designs knows that if you give us a chance to help your business, you will not regret it. We have proven for almost 15 years that we are the best web design company in Michigan and create graphic design and marketing solutions that truly get RESULTS!