We are happy to see Patty Fleming's new sign become a reality.  Everyday we work hard and do our jobs, but it is just always great to see the happiness on the face of our clients.  While it's great to get a paycheck from my awesome boss for doing my awesome job, a far better reward is making our clients and our client's clients happy.  Ultimately, that is what keeps people coming back.  When this sign is complete it will have a full digital display screen under it and the top with the logo will be back lit.  Sign Image is doing the construction work (we designed their site and have a long history with them.  Also, I believe we are redesigning their new website in the fall).  Thousands of people are going to drive by Patty's each week and see this sign.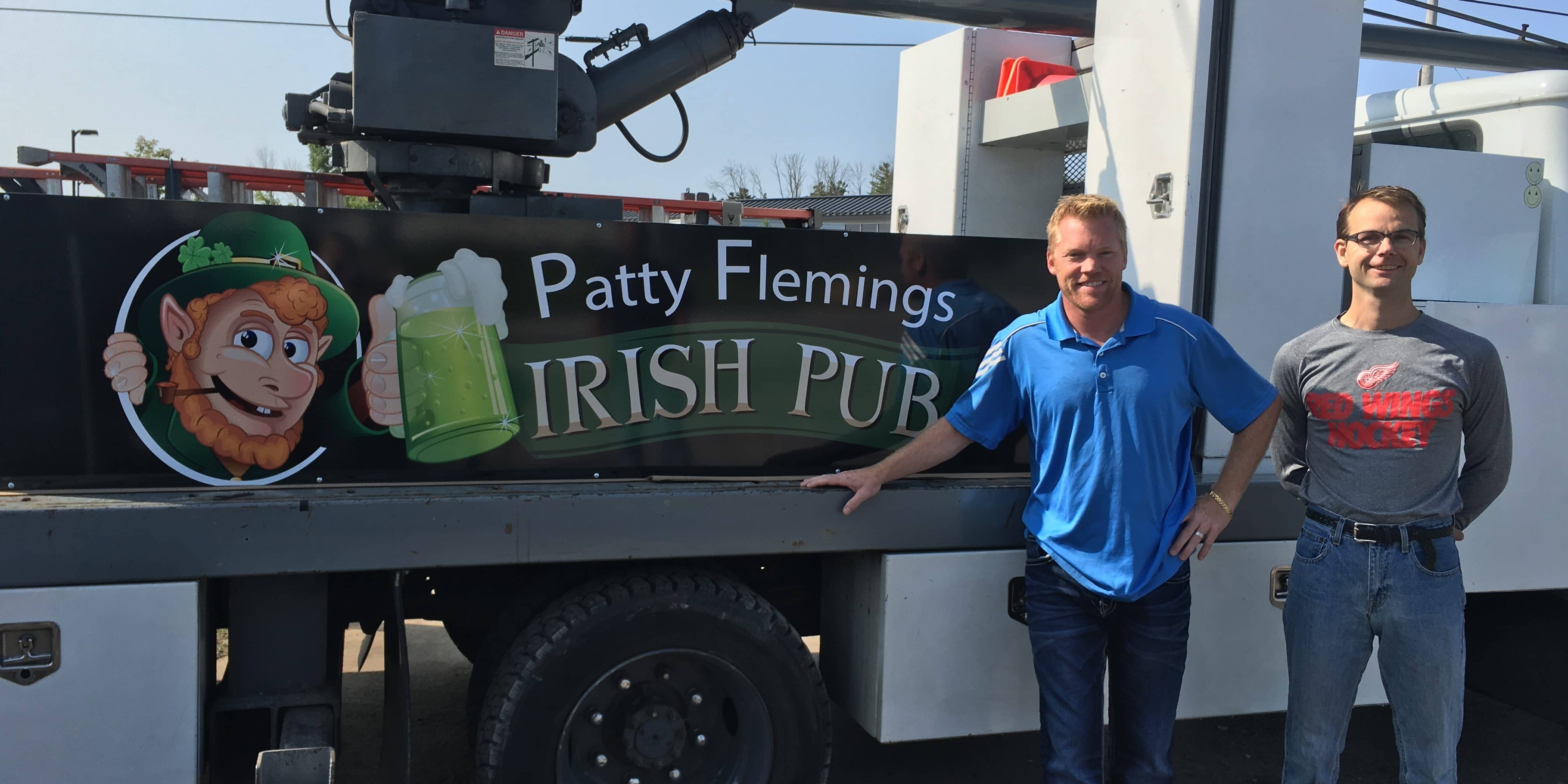 That sounds like a cheesy infomercial pitch, but we needed a heading.  We are designing their menus, table tents and website too.  Jason Webb (The Owner), is a great guy and a very successful local business owner.  We've also had a chance to meet many of the staff.  We find ourselves eating there a lot more lately.  It is very exciting to get to see the place getting busier and busier.  Image is everything.  We've seen it time and time again at Digital Designs.  We have a saying, "The cooler it looks, the more people will pay."  That's not just a plot to squeeze money out of people.  It's really about caring for people.
We have discovered that design and relationships take time.  When more time is taken to care for and cater to clients they appreciate it.  These new menus at Patty's WILL make the dining experience more enjoyable and easier to order.  Come check them out!
DIGITAL DESIGNS HAS A PROVEN RECORD OF SUCCESS
Digital Designs knows that if you give us a chance to help your business, you will not regret it. We have proven for almost 15 years that we are the best web design company in Michigan and create graphic design and marketing solutions that truly get RESULTS!